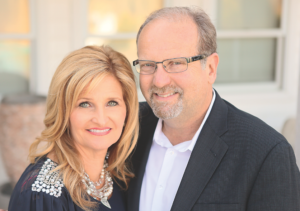 In 2010, Pastor Danrey and Pastor Christie received Gary Keesee's teachings, "Fixing the Money Thing" at a time when their finances, health, and faith seemed to be falling apart. In an instant their hearts and minds were opened as they learned valuable lessons on how to truly apply the Word in their lives, walk in faith, and read the bible through a new lens. They received a revelation: God wants to bless His children here in the physical world just as much as He does in the spiritual, but that we needed to first understand the Kingdom Principles. They quickly began to see the overflow of God's blessing in their lives through their health and finances and felt it in their hearts to share this new revelation with others. Soon, Pastor Danrey and Christie became partners under Gary Keesee Ministries, and Today's Church was born!
Today's Church has hosted two conferences with Gary Keesee and is in close connection with both Gary and his wife Drenda. Resources are available at Today's Church for those who want to dive deeper into these teachings and walk out faith like never before!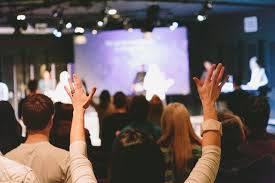 Heritage of Faith Christian Center
Today's Church has been strongly impacted and inspired by Pastor Jerry Savelle. So when it was made known that Pastor Jerry was teaching in Manitoba, Pastors Danrey and Christie along with other TC leaders wasted no time and made the trip to Winkler to receive his teachings. It was then that we found ourselves at Heritage of Faith Christian Center (HoFCC) and met Pastor Walter Enns, a partner of Jerry Savelle ministries. Pastor Walter and Pastors Danrey and Christie have since developed a strong bond and we have had the pleasure of having Pastor Walter speak at TC.