THINKING ABOUT STOPPING BY?
We know that coming to a new church can be very challenging. But we do encourage you to give TC a try! As you walk through our doors you will be greeted with a genuine smile and open arms!  We are a church that loves people and our members are from very different walks of life and faith. We acknowledge that we are real people who are learning and growing in faith as we go.
Our heart is to really live out our faith and encourage others to do the same. Our services are inspiring, intimate and personal. We hope you will be able to find great relationships that will enrich your lives and be a breath of fresh air in your faith walk with God.
We are a church that believes in active faith. We believe that each one of us has a specific purpose in life that relates to the Kingdom of God. We believe that those who walk in faith will experience miracles in their lives, through physical healing, financial breakthrough, restoration of relationships, and more! 
Read our Faith Foundations booklet for more on what we believe and why we are the way we are! 
Every Sunday @ 11:00 AM (CST)
Every Wednesday @ 7:00 PM (CST)
Our services average just over 1hr long (1.5hr on a special day). Services typically start with a live set of enlightening and contemporary worship music (though we do embrace the classics from time to time) and then we roll right into an encouraging message shared either by one of our Pastors or occasionally a special guest. Our Pastors speak on relatable topics that can be applied directly to your life today. We then end our services either with more worship or a time of prayer – whatever the Spirit leads us to do! After service we encourage you to stay a few minutes, pick up a free coffee, check out some of our merchandise or chat with some of our fellow TC members!
Get a sneak peak at one of our past live services online:
Our address is 8 Chester St., Winnipeg. We are located in East Elmwood, off of Nairn Ave. There is a Tim Horton's right at the end of our street. We are a 5 minute drive away from Kildonan Place Mall. 
Both a parking lot and several street parking spaces are available. One of our friendly parking lot attendants would be happy to assist you when you arrive!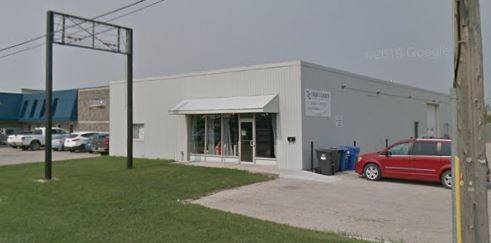 We have our TC SuperKids Sunday school program available during services for children ages 4-8 and 9-12. Feel free to check-in your kids with one of our awesome SuperKids teachers before service starts and then pick them up after service is done!
For parents with younger infants, our spacious nursery room is available during service. We have the audio set up in the room so that you can hear everything that is going on in the sanctuary (worship and sermon) and won't feel like you're missing out at all!
If you prefer not to use any of the options above, no worries! Feel free to take your children into the sanctuary with you and they can enjoy the service too!
Are you ready to dive in even deeper in your relationship with Jesus? Take the next step!